Premier
Shower
Enclosures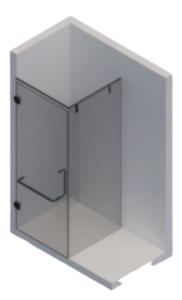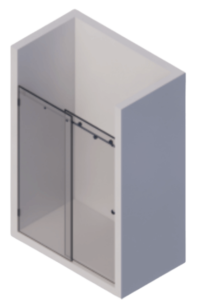 Partial Shower Enclosures
Starting from ₹9,450
( ₹675 per sq. ft.)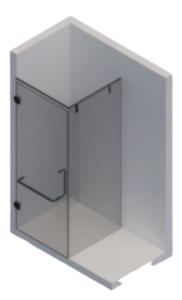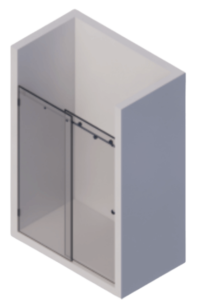 Starting from ₹20,500
(₹675 per sq. ft.)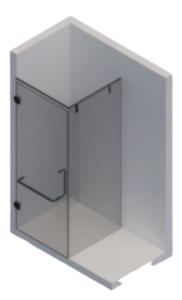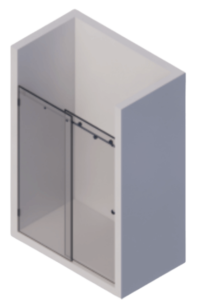 Starting from ₹20,050
(₹695 per sq. ft.)
MRP ₹800
Launch Price ₹600 per sqft
MRP ₹1050
Launch Price ₹600 per sqft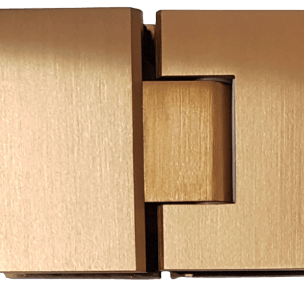 MRP ₹1050
Launch Price ₹600 per sqft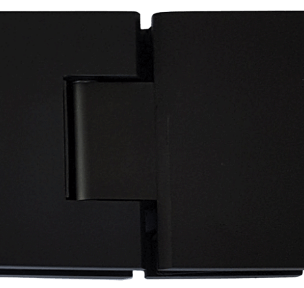 MRP ₹1050
Launch Price ₹600 per sqft
Frameless Glass Partition!

Framed Glass Partition with Aluminum Frames!!

Double Glazed Soundproof Glass Partition!!!
Your Vision, Our Design Expertise
At Meaven, we offer an extensive range of shower enclosures, profile shower enclosures, and modular partitions that can be tailored to your unique preferences. Whether you prefer fixed glass, swinging, or sliding options, our products come in various designs and vibrant color options to match your bathroom decor seamlessly.
What sets us apart is our comprehensive service – from supply to installation, we take care of the entire process, ensuring a hassle-free experience. Our shower enclosures, profile shower enclosures, and modular partitions are not only functional but also feature sleek and elegant designs.
Our vision is to simplify the shower installation process through technology, eliminating the common frustrations associated with this sector. We're committed to providing you with a convenient and satisfying experience when it comes to shower enclosures, profile shower enclosures, and modular partitions. Your satisfaction and ease are our top priorities.
Janaki
Meaven Showers exceeded my expectations! The team provided me with a beautifully designed shower enclosure that perfectly complements my bathroom. The installation process was hassle-free, and I couldn't be happier with the result. Thanks, Meaven!
Itihas
I was searching for a high-quality shower enclosure, and Meaven Shower Sales delivered just that. Their attention to detail and commitment to customization impressed me. My shower enclosure not only looks fantastic but also functions flawlessly. Highly recommended!
Dhanendran
Meaven Showers offers a professional and reliable service. From the moment I contacted them to the final installation, their team demonstrated expertise and professionalism. The shower enclosure they provided is not only functional but also adds a touch of elegance to my bathroom.
Sarala T
I wanted a shower enclosure that would be both functional and aesthetically pleasing. Meaven Shower Sales delivered an exceptional design that exceeded my expectations. The variety of styles and colors they offer allowed me to find the perfect fit for my bathroom.
Mahaveer
Meaven Showers made the installation process incredibly smooth. Their team was punctual, efficient, and respectful of my space. I appreciate their dedication to customer satisfaction. My new shower enclosure is a fantastic addition to my home. Thank you, Meaven!
frequently asked questions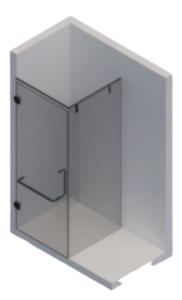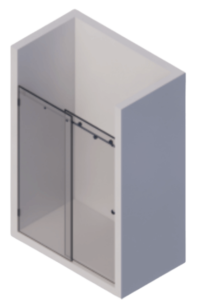 Upgrade your bathroom today with our shower enclosures.
Contact us for a consultation and take the first step towards creating your dream bathroom. Our team is always available to answer any questions you may have and provide you with the best solutions for your bathroom renovation needs.
Shower Enclosures by Meaven
Meaven is your trusted partner for comprehensive bathroom transformations, with a primary focus on elevating your shower experience through cutting-edge shower enclosures, glass partitions, and modular partitions. Our seasoned team of experts understands the pivotal role the bathroom plays in your daily life – not just as a functional space, but as a haven for relaxation and rejuvenation.
When it comes to shower enclosures, Meaven is your go-to choice. Our installation expertise enables you to revolutionize your bathroom, combining both practicality and aesthetic appeal seamlessly.
Within our extensive repertoire, you'll find an impressive range of shower enclosures that cater to your style preferences and budget constraints. Explore our diverse selection, including frameless, semi-frameless, and framed enclosures, all adorned with an array of glass options.